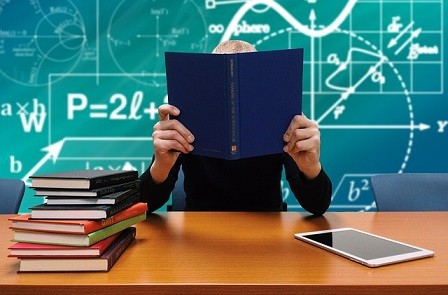 Empirical Research in Vocational Education and Training welcomes submissions to the new thematic series on Test motivation and test conditions in domain-specific assessments in VET.

When measuring domain-specific constructs such as competences and attitudes by means of standardised assessments, the resulting outcome measures are usually interpreted as "maximum performance" of the testees and often lead to educational policies and decisions. However, researchers as well as recipients of research often miss that the testees' performances are potentially affected by their motivation and commitment to complete the assessment successfully. This is particularly true when assessment conditions allow for a greater scope of action rather than completing a multiple choice test. Moreover, the testees' personal consequences of failure or success in terms of high versus low stakes testing may influence performance and commitment as well. Consequently, the effects of the assessment itself should be taken into account when validly measuring competences and attitudes in a certain domain. Nonetheless, only a few studies shed light on the effects of different test conditions or control for the effects of test motivation on the outcome measures. Given the empirical evidence for the impact of test motivation and test conditions on individual dispositions such as their competence in the field of general education, corresponding effects should be investigated in domain-specific assessments in vocational education and training as well.

Thus, this thematic series is focused on the effects of test motivation and test conditions on outcome measures in domain-specific assessments and questionnaire studies in the field of VET. Contributions that address motivational aspects under different test conditions and/or test motivation from various perspectives are particularly welcome. For example, this could mean considering the effects of different assessment conditions on (performance) outcomes or using different assessment methods and measures of test motivation. Moreover, contributions that focus on other assessment methods than performance tests such as scales or observational methods are highly welcome, too.


Lead Guest Editor
Jun. Prof. Dr. Kristina Kögler, Goethe University Frankfurt, Germany

Guest Editors
Ass.-Prof. Dr. Christoph Helm, Kepler, Linz School of Education, Austria
Dr. Alexander Robitzsch, IPN Kiel, Germany


Deadline for submission
This Call for Papers is open from now until June 30, 2018. Submitted papers will be reviewed in a timely manner and published directly after acceptance (i.e. without waiting for the accomplishment of all other contributions). Thanks to the Empirical Research in Vocational Education and Training (ERVET) open access policy, the articles published in this thematic series will have a wide, global audience.


Submission instructions
Before submitting your manuscript, please ensure you have carefully read the submission guidelines for Empirical Research in Vocational Education and Training. The complete manuscript should be submitted through the journal submission system. To ensure that you submit to the correct thematic series please select the appropriate section in the drop-down menu upon submission. In addition, indicate within your cover letter that you wish your manuscript to be considered as part of the thematic series on series title. All submissions will undergo rigorous peer review, and accepted articles will be published within the journal as a collection.

Submissions will also benefit from the usual advantages of open access publication:

Rapid publication: Online submission, electronic peer review and production make the process of publishing your article simple and efficient

High visibility and international readership in your field: Open access publication ensures high visibility and maximum exposure for your work - anyone with online access can read your article

No space constraints: Publishing online means unlimited space for figures, extensive data and video footage

Authors retain copyright, licensing the article under a Creative Commons license: articles can be freely redistributed and reused as long as the article is correctly attributed.